The Islamic Supreme Council of America (ISCA)
ISCA Chairman Shaykh Muhammad Hisham Kabbani gives Khutbatul Jumu'ah to over 100,000 Muslims at Masjid Istiqlal in Jakarta.
July 11, 2003 - Jakarta - Shaykh Hisham gave the khutba (sermon), addressing over 100,000 people assembled in this mosque, 3rd largest in the world after the Masjid al-Haraam in Makkat al-Mukarramah and the Masjid an-Nabawi ash-Sharif in Madinat al-Munawwara, `ala saakiniha afdal as-salaat was-salaam.
Jummah in Jakarta with 100.000 muslims.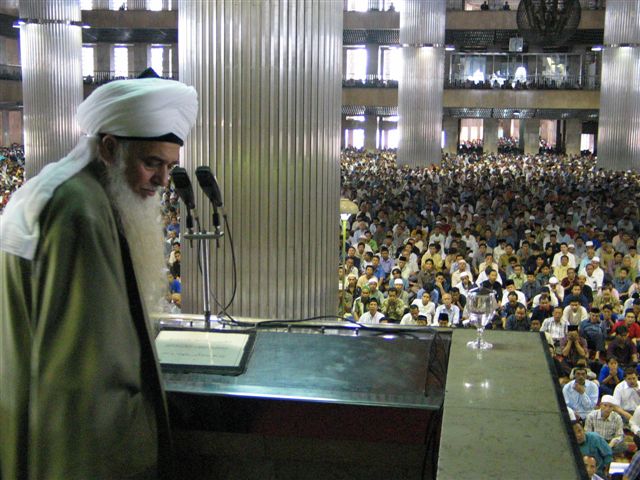 ISCA: Chairman, Mewlana Shaykh Muhammad Hisham Kabbani an-Naqshbandi